Categoría
Salud
Infancia
Deporte inclusivo
Medio ambiente
During these difficult times for everybody, I decided to set myself a sporting challenge. Cycling has always been my passion, but now also a reason to improve my own health.
I challenged myself to cycle longer distances and to go into the Mallorquin mountains, something we Dutch are not very good at!
In combination with this I connected to a charity group that cycles for two causes:
1. to raise money for mentally handicapped children in the Calvia area named "ASdiCA" - https://www.asdica.com
2. to "Save-the-Med foundation" - https://www.savethemed.org
I fully appreciate that times are hard at the moment for all of us but the charities are finding it especially difficult. If you would like to help me raise some money for these worthy causes I, and they, would be very grateful. Donations can be made through this link.
"A little donation from our side could have a big impact on their side".
Thank you in advance - every little helps!
Jeroen Hendriksen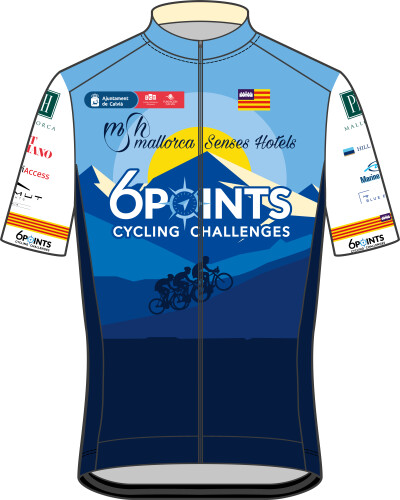 6Points Cycling Challenges have been raising money for Charities since 2017 and we are very proud to have exceeded €123,000 , all of which has gone to the Charities on Mallorca.
We raise money by staging multi-day endurance cycling events in beautiful locations with the key emphasis on rider enjoyment. We limit the number of riders in each event to make sure that they enjoy great cameraderie.
In 2022 we are supporting Asdica (for the 5th year) and Yachting Gives Back
Our Yachting Gives Back initiative and our own " 6Points Covid Relief program " collects food and raises money to buy food for those financially injured by the Covid pandemic.
Our Premier event is 6Points Cycling Challenge Mallorca . We are about to run the 6 th event on 20, 21 and 22 May 2022 and our Autumn event will place on 30 September, 1 and 2 October 2022 when we ride Ibiza and stunning Formentera. We also run monthly events and 6Points has 3 weekly Zwift events.
Please help us raise money for these excellent Charities - they really need it now!
Donantes
(11)
Alexandra C Burrage
Donación oculta
Hace 740 días