Categoría
Educación
Ayuda humanitaria
Jóvenes
Please help us raise money for Asdica and Yachting Gives Back by donating to our wonderful Charity Ride on Mallorca.
Due to Covidour premier Mallorca event will take place on 1, 2 and 3 October 2021.
This is a tough but fun ride with great cameraderie and enjoyment in beautiful surroundings with stops for lunches, great dinners and stays in nice hotels. In short, they are excellent cycling experiences that raise money for very good Charities. Please help us help them!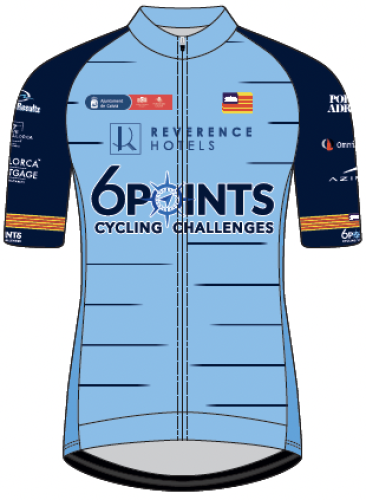 Ever since 2017, 6Points Cycling Challenges have been raising money for Charities and, thanks to the wonderful support of our Partners, Donors and you, our Private Donors, we are very proud to have exceeded €159,000 , all of which has gone to the Charities on Majorca.
We raise money by staging multi-day endurance cycling events in beautiful locations with the key emphasis on rider enjoyment. We limit the number of riders in each event to make sure that they enjoy great cameraderie.
In 2023 we are supporting Asdica (for the 6th year), Shambhala Foundation with Yachting Gives Back and SOS Animal
Our Premier event is 6Points Cycling Challenge Mallorca . We are about to run the 7th event on 19, 20, 21 May 2023 and our Autumn event will take place on 30 September, 1 and 2 October 2023 when we ride Menorca. We also run monthly events and 6Points has 3 weekly Zwift events.
Please help us raise money for these excellent Charities - they really need it now!