Categoria
Educación
Infancia
Jóvenes
ESPAÑOL (English below)
Del 9 al 14 de septiembre, Auxadi celebrará su XI Torneo Solidario de Fútbol Sala. Este año queremos ayudar a la institución privada y no lucrativa Fundación Aprender, en particular a su proyecto en el Colegio BrotMadrid, dirigido fundamentalmente a niños con trastornos de aprendizaje (DEA), como dislexia, discalculia, déficit de atención, entre otras.
En el centro de Madrid, la Fundación Aprender trabaja para que todos los niños consigan el éxito escolar. Lo hacen a través de una metodología propia e innovadora, centrada en no sólo en alcanzar los objetivos curriculares y el desarrollo cognitivo, sino además fomentando la estabilidad psicoafectiva de los alumnos y sus habilidades competenciales.
Para participar en el Torneo, los equipos aportarán a este reto 400€, cantidad que será donada íntegramente a la Fundación Aprender, contribuyendo a que muchos niños puedan tener la mejor atención y educación especializada, así como unas instalaciones óptimas donde aprender y jugar. Desde Auxadi nos comprometemos a donar el doble del importe recaudado.
¿No tenéis equipo de fútbol? !No pasa nada! Está iniciativa está abierta a todo el que quiera colaborar con su pequeño grano de arena. Hay varias formas de apoyar esta importante causa sin participar en el torneo. ¡Puedes donar individualmente, apoyar como patrocinador oficial o simplemente compartir el evento en las redes sociales!
Esperamos que nos acompañes en esta emocionante iniciativa.
Auxadi es una empresa familiar independiente con más de 40 años de experiencia y 250 empleados. Ofrecemos servicios de gestión empresarial en Europa y Latinoamérica a través de nuestros centros en Madrid, Chicago y Miami, y 16 filiales internacionales en Europa y América. Apoyamos a nuestros clientes en materia de contabilidad, impuestos, nóminas y otros servicios relacionados en 50 países.
En Auxadi nos gusta contribuir a la mejora del entorno que nos rodea y, por tanto, colaboramos de manera altruista con diversas fundaciones y organizaciones. Una de la forma de hacerlo es a través de la organización de este torneo solidario, que forma ya parte de nuestra cultura organizativa desde hace 11 años.
ENGLISH
From September 9th to 14th, 2019, Auxadi will hold its 11th Charity Indoor Soccer Tournament. This year´s recipient will be the nonprofit Fundación Aprender ("Learning Foundation"). In particular, the funds raised will support its project at Colegio BrotMadrid, which supports children with learning disorders, such as dyslexia, dyscalculia, and attention deficit, among others.
In the center of Madrid, the Learning Foundation works to enable all children to achieve academic success. They do so through their proprietary innovative methodology, focused not only on reaching the curricular objectives and cognitive development, but also fostering students' psycho-affective stability and competency skills.
To participate in the tournament, teams contribute € 400 to this challenge an amount that will be donated entirely to the Learning Foundation. These smaller fees, when aggregated, amount to a significant sum that will enable many children to have the best care and specialized education, as well as optimal facilities to learn and play. Auxadi has committed to match the amount collected, doubling the total and facilitating even more impact.
For some reason you can´t form or play on a soccer team? No problem! This initiative is open to anyone who wants to collaborate with their small grain of sand. There are several ways to support the important cause without participating in the tournament. You can donate individually, support as an official sponsor, or just share the event on social media!
We hope you will join us in this exciting initiative.
Auxadi is an independent family business with more than 40 years of experience and 250 employees. We offer business management services in Europe and Latin America through our centers in Madrid, Chicago and Miami, and 16 international subsidiaries in Europe and America. We support our clients in accounting, tax, payroll and other related services in 50 countries.
At Auxadi we believe in contributing to the improvement of the environment that surrounds us and collaborate in different ways with various foundations and organizations. One of those ways is through the organization of this annual charity tournament, which has been part of our organizational culture for 11 years.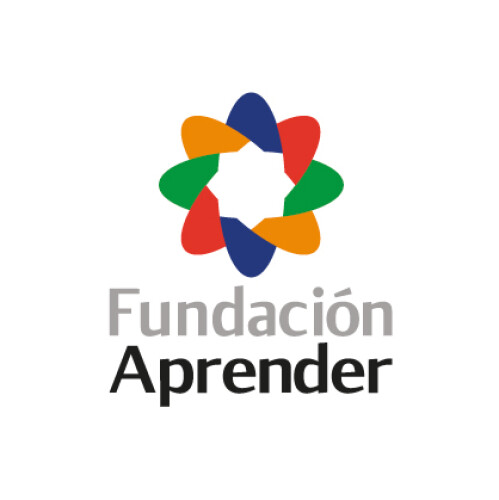 Fundación Aprender trabaja para rescatar y recuperar a los niños que son maltratados y discriminados por el sistema educativo tradicional por presentar dificultades de aprendizaje, dislexia, altas capacidades... a través de una metodología propia que permite alcanzar con éxito sus objetivos académicos y personales. También con una intervención que minimiza dichas dificultades.