Categoria
Salud
Educación
Cooperación internacional
Aunque en Malawi aún hay pocos casos de Covid-19 diagnosticados, es importante aprender del ejemplo de otros países y reaccionar cuanto antes para intentar evitar desbordar el deficitario sistema sanitario que tienen y mantener a la población sana. Por esta razón, desde la iniciativa de la misión de Benga de los misioneros de San Pablo Apóstol en Malawi, la empresa HAAN BRAND, que fabrica higienizante de manos, la empresa Botanicae, fabricante de perfumes que aportará el procedimiento de fabricación, MartiDerm, empresa de dermocosmética como asesora y la colaboración de Active Africa, ONG implicada en el desarrollo de Malawi y Kenia, nos proponemos montar una planta de producción y envasado de emergencia en la misión, que irá acorde con las regulaciones sanitarias del país. El gel será elaborado por mujeres en riesgo de exclusión, suponiendo así una oportunidad única de desarrollo personal y económico para la gente de esta zona.
El proyecto consiste inicialmente de 2 fases:
Primera fase: Compra y distribución de gel higienizante en Malawi por parte de HAAN, Botanicae y Active Africa para colaborar en la prevención de contagio en el país, que ya está en marcha y se está distribuyendo entre la población más vulnerable.
Segunda fase: Desarrollo de la planta y posterior distribución del gel pero ya producido in situ en Malawi. Aquí es donde contamos con vuestra colaboración para ayudarnos a financiar el reto que supone.
Gracias por vuestra atención y colaboración en estos momentos difíciles.
--
READY FOR AFRICA: Construction of a "production and packaging plant" of hand-sanitizer for the Benga area, Malawi
We want to produce and distribute hand sanitizer, in a self-sufficient way, establishing a long-term sustainable system, thanks to the commercialization of part of the product within the same country.
Although there are still few diagnosed cases of Covid-19 in Malawi, it is important to learn from the experience of other countries and to react as soon as possible in order to avoid overburdening Malawi's weak health system and to ensure the health and safety of the country's population.
With this purpose, three companies and an NGO have come together to support the people of Malawi in their fight against Covid-19. HAAN, a hand sanitizer company; Botanicae, a cosmetics manufacturer; MartiDerm, a dermocosmetics company; and Active Africa, an NGO that works for the development of Malawi and Kenya, have joined forces to set up an emergency hand sanitizer production and packaging plant in the Benga mission. The hand sanitizer will be made by local women at risk of exclusion. In this sense, the hand sanitizer production in Benga will not only provide protection against the virus to the local population, but it will also represent a unique opportunity for personal and economic development for the people of this area.
The project initially consists of 2 phases:
First phase: Purchase and distribution of hand sanitizer in Malawi by HAAN, Botanicae and Active Africa to support the local government in the prevention of the spread of the virus in the country. This phase has already started and the hand sanitizer is being distributed among the most vulnerable population.
Second phase: Development of the production plant and subsequent distribution of the hand sanitizer made in Malawi. We want to ensure that this project is not a one-off event but a sustainable initiative that will bring employment and innovation opportunities to the local community. We need funds to bring this forward and this is where we need your help.
Thank you for your attention and collaboration in these difficult times.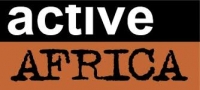 Active Africa es una ONGD, independiente y sin ánimo de lucro, creada en el año 2004 en Barcelona, que ejecuta proyectos de cooperación al desarrollo en las zonas rurales más pobres de Malawi y de Kenya. La misión principal de Active Africa es mejorar la educación, promover la igualdad de género, proteger a la infancia y dar apoyo a su sistema sanitario. Construimos escuelas, centros de formación, dispensarios médicos, guarderías, etc. Concedemos becas; desarrollamos programas de prevención y atención a enfermos de SIDA y a sus familias…etc
Active Africa is an independent non-profit created in Barcelona in 2004 which implements development aid projects in the poorest rural areas of Malawi and Kenya. Our core mission as an NGO is to improve education, promote gender equality, protect children and support the local health system. We build schools, training facilities, health clinics, crèches and more. We award scholarships, develop prevention and care programmes for people with Aids and their families, etc.