Few years back I started to have chronic eye inflammation, which the doctors couldn???t diagnose the root cause until recently they found out that it???s a side effect of a kind rheumatoid hitting the spinal cord called Ankylosing spondylitis (AS)
I am walking, even running; the pain does never leave, but thanks God for my current status! The medications I am taking made my disease stable. They are very expensive, but fortunately they are covered by my health insurance. I started participating in sport competition giving hope to sick people suffering from this disease that sport can help.
Today this fund is dedicated to those who cannot afford these medications and their life end up with disability.
I am seeking your generous participation for the good cause of helping people suffering from rheumatoid diseases by supporting the association of Rheumatism directly.
Your support is highly appreciated.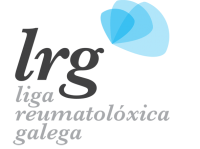 Trabajamos para mejorar la calidad de vida de todas las personas afectadas por enfermedades reumáticas. La Liga Reumatolóxica Galega está formada por personas con enfermedades reumáticas, sus familias y profesionales que trabajan con el objetivo de ofrecer soporte y asesonamiento a los afectados y a su entorno familiar y además pretende sensibilizar a la población en general sobre la importancia de este tipo de enfermedades. Favorecemos la investigación para encontrar nuevos tratamientos y combatirlas..