---- English Version ----
Hello there,
Thank you very much for visiting my fundraising page for the Mutoka Mwoyo Charity. As some of you already know, last summer I had the opportunity to go on a volunteering trip to Ngandajika in the Democratic Republic of Congo.
During the two weeks there our main activities were to help out at the Ngandanjika Hospital (cleaning the general areas and the operating theatres, taking care of sick people and providing them with food), we also managed to secure medical equipment donations and bring the with us (gloves, syringes, bed sheets and mosquito nets) also, thanks to your generosity we managed to successfully arrange for a summer camp with over 600 kids from the region local areas.
Being in there last summer was an extremely rewarding experience and it helped me to realise the quality of life that we have over here which often we take for granted.
I realised that with a little bit of help, we are able to have a massive impact in others people lives over there, that's why I'm have the commitment to keep on helping by running the Madrid Marathon on the 26th of April 2015.
If you'd like to donate, all the proceedings will go to a project dedicated to pay for the education of young girls. For as little of €20 you can pay the education of a young girl for a whole year, yes that's correct a WHOLE YEAR. This programme will contribute to reducing the inequality vs men which -20% - 30% literacy rate. Also this programme will help to reduce early age marriages.
For more info on the project please visit http://mutokamwoyo.org/educando-a-ninas/
I'd like to thank you very much for your time, wish me luck for the Marathon!
All the best,
Juan
---- Version en Español----
Hola,
Muchísimas gracias por llegar hasta mi pequeño grano de arena para Mutoka Mwoyo. Como algunos de vosotros ya sabéis el verano pasado tuve la oportunidad de poder viajar a Ngandajika en la República Democrática del Congo.
Durante los 15 días que estuve allí, nuestra labor consistió en proporcionar ayuda en el Hospital de Ngandanjika (limpiando quirófanos, asistiendo a enfermos, repartiendo comidas), conseguir material sanitario desde España (guantes, gasas y jeringuillas, sábanas y mosquiteras) y la organización de un campamento para más de 600 niños de la zona.
Durante mi tiempo allí me di cuenta de que realmente con muy poquito esfuerzo aqui, se pueden llegar a impactar a cientos de personas allí; para poneros un ejemplo, por 20€ anuales se puede pagar la educación anual de una niña. Por qué niñas? por desgracia, la educación está lejos de ser considerado algo importante y prioritario siendo ellas las que más sufren estas consecuencias.
Para más información continua leyendo aquí: http://mutokamwoyo.org/educando-a-ninas/
Bueno a lo que nos ocupa, quiero aportar mi granito de arena corriendo la Maratón de Madrid el día 26 de Abril de 2015, para ello me gustaría contar con tu pequeño grano de área, no importa lo pequeño que sea, recuerda cuando llegue allí lo valoraran muchísimo.
Te doy las gracias de antemano y deséame suerte para la Maraton!
Un fuerte abrazo,
Juan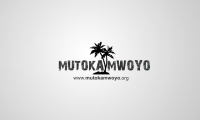 MUTOKA MWOYO somos un grupo de amigos que compartimos la ilusión por llevar a cabo pequeñas acciones de ayuda al Congo que contribuyan a mejorar la delicada situación que vive el país.
MUTOKA MWOYO significa "hola blanco" y son las primeras palabras que aprende cada nuevo viajero al pisar por primera vez la tierra donde se habla tshiluba. Todos los niños lo gritan en cuanto nos ven pasar cerca de ellos, es su primera forma de dirigirse ante esos extranjeros que han venido a visitarles. MUTOKA MWOYO es el sueño de muchas personas por cambiar vidas y permanecer unidos en la lucha para dar esperanza a los congoleños y que crean que es posible un futuro mejor.