To benefit
Fundación Exit
Category
Inserción social
Educación
Jóvenes
My challenge for November 7th is to run my first Marathon and also to raise funds so that young people in situations of social vulnerability can do their first races!
The main goal will be the registration of this group of young people to do the 24 hours on the track to be held in December, but in case that it's cancelled due to COVID-19 related reasons, it will be invested in other races.
If you love sport or if you understand how sport can change their lives , you can make your contribution by donating or buying a t-shirt for just 12 euros. The 100% of the funds will be invested in races for young people!
You can follow the trainings at: https://instagram.com/enforma_inspira?utm_medium=copy_link
Thank you all!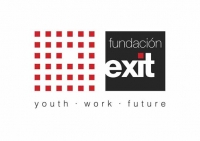 La misión de Fundación Exit es reducir el abandono educativo temprano de jóvenes en situación de vulnerabilidad social a través de proyectos formativos innovadores y escalables que conformen un itinerario y que aporten valor añadido a las empresas, potencien el trabajo en red y promuevan la inserción laboral.
Nuestra visión es conseguir que los jóvenes en situación de vulnerabilidad sean el centro de un ecosistema en el que el sector empresarial, el sector social y la administración pública unan esfuerzos para codiseñar itinerarios formativos que maximicen sus posibilidades de inserción laboral.