Category
Inserción laboral
Educación
Cooperación internacional
Ibrahim Mohamed Boima is a 31-year-old boy, born in Sierra Leone, in the city of Jimmi in the Bo District. He has been living in Liberia for 4 years, since February 27, 2017, working as a math teacher to girls and boys from 5th to 9th grade. That job allowed him to send money remittances to his family. He has done studies in project management and community needs assessment. During this time he has worked in parallel as Executive Secretary in the NGO Professional Agents of Durable Developments (PADD-Liberia), dedicated to the development of rural communities
Now he returns to Sierra Leone with a clear goal: To launch New Empowerment Movements (NEM). A local entity in Jimmi from which to promote local development projects with various objectives focused on equity and socio-economic development of the territory. Ibrahim is not alone in this project. He has a group of people in Sierra Leone who share his purpose and are prepared to be the first core team to put all of this in motion.
Here in Spain we have the La Maloka Association for Solidarity with the Peoples of the World, an entity that was born in 2008 to give financial support to another project (Casa Taller Las Moyas in Bogotá) that, after 13 years of work, has achieved a degree of maturity sufficient to finance itself.
The first step is to set up NEM and the first thing we need is administrative equipment, specifically a computer. The price of this equipment is around € 500 and that is the amount we are trying to collect.
Thank you for supporting this project embryo and thank you for sharing it with your relatives to reach more people.
September 27, 2021. Ibrahim has returned to Sierra Leone to start building NEM
October 1, 2021 A visit to Jimmi to share some videos (follow the links) and images (they are at the top of the challenge page.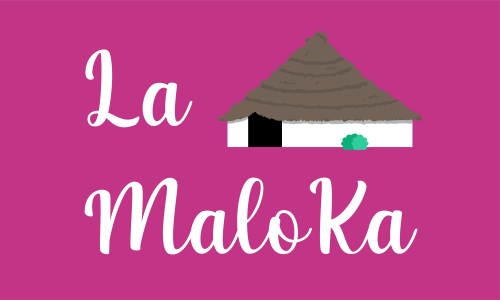 La Asociación por la Solidaridad con los Pueblos del Mundo "La Maloka" es un punto de encuentro de personas que ayudan a personas, que dan su apoyo a iniciativas sociales dirigidas a producir cambios sistémicos. A diferentes niveles, principlamente en ámbitos locales, atacando la raíz de los problemas y desde una visión de construcción de modelos autofinanciados.
Desde "La Maloka" acompañamos y damos soporte económico inicial, y eso es posible gracias a personas que desinteresadamente aportan pequeñas cantidades, renunciando quizá a un par de cervezas, o a una entrada de cine, o... a alguna de esas pequeñas cosas en las que ponemos nuestro dinero de ocio. Renunciamos puntuialmente, apoprtamos puntualmente y construimos futuro.
Gracias por apoyar a los proyectos que apoya la maloka