In June 2018 I was diagnosed with triple positive breast cancer. I immediately knew that there was only one place where I wanted to be treated; El Hospital Clinico in Barcelona. I will never be able to express sufficient gratitude for the most amazing medical care and attention that I received. The care given by those who offer it as a vocation is indescribably kind and supportive beyond recognition and plays such a huge role in beating cancer.
They asked me to participate in a clinical trial that is having fantastic results. The trial involved just taking medication and having NO chemotherapy. Unfortunately, one of my tumours was too small and I didn't qualify but this is the future of breast cancer treatment. Women will no longer have to go through chemotherapy and the research and trials being done by El Hospital Clinico is critical to putting a stop to chemotherapy. Breast cancer and chemotherapy take everything that makes you a woman away from you, it is absolutely brutal.
I am now in remission and I have roped some fabulous girlfriends of mine Catriona, Georgina, Camilla, Anna, Carrie and Adri to run 7.8km in the Carrera de la Mujer with me on the 17th November in Barcelona. Please help by sponsoring us and be generous! For people out of Spain you can use your credit cards to make a donation. Thank you.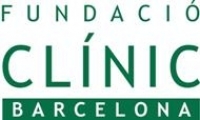 És una fundació privada sense ànim de lucre constituïda l'any 1989 per l'Hospital Clínic de Barcelona i la Universitat de Barcelona. Té com a missió principal oferir suport administratiu als investigadors de l'Hospital Clínic Barcelona / IDIBAPS en la gestió, el desenvolupament i la justificació de la seva activitat científica.
El seu objectiu és contribuir a millorar la salut i la qualitat de vida de la població a través de l'eficiència, la professionalitat, un treball responsable i una orientació científica i social.